The Mantic59 California Shave Trip Ft. Cremo And West Coast Shaving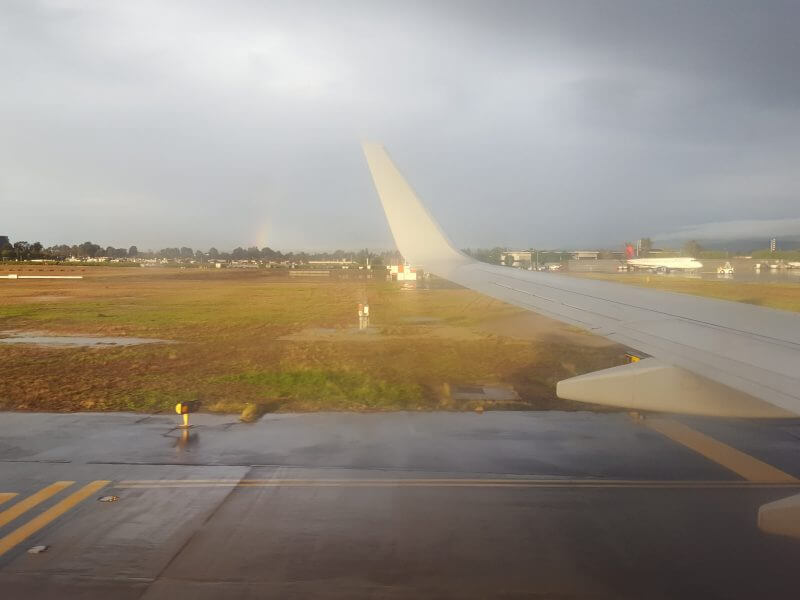 The Cremo Video Take
Some Background On Sharpologist's Relationship With Cremo
Cremo shave cream has been on Sharpologist's list of best shave creams since the article's first edition in 2014: I believe it's one of those few excellent mass market" brushless shave creams. And I knew Cremo was aware of Sharpologist-Cremo's CEO Matt Biggins and I've occasionally exchanged emails over time. I even helped test Cremo's lathering shave cream when they were growing it. What I didn't understand was that the scope of Cremo's curiosity until I received an email from their Chief Marketing Officer, Jim Harrington, asking if I would like to meet the Road Trip team during their stop in Houston (roughly 100 miles from me). Sure, why not?
On the plus side the rain cleared out the air and the next morning was beautiful. Our area was a block away from the beach and there was some fairly spectacular views. Not much time to linger though, because it had been video shoot day!
The first portion of the shoot was me doing an introduction, also speaking about the value of understanding the beard's grain, although I still had my (multi-day!) stubble on. Next the videographer and that I labored on shooting a few generic footage (B-roll").

Would I be interested in coming out to California for a few days (expenses paid) to shoot a movie? Sure!
When we met I was in for a surprise-pretty much the total Road Trip team knew of me and Sharpologist: 2 public relations representatives, the Road Trip personalities" (Faith and Edward), the videographer, the motorist. Matt and Jim weren't there but Justin Bullock of Cremo flew out of Cremo HQ in California specifically to meet me.
So in early December, 2018, my wife and I trekked out to California. But there was a glitch with the rental car and by the time we got from the airport it was rush hour…and dark…and raining! By the time we got into the hotel in Laguna Beach that Cremo put us we were a bit frazzled.
A Wet Start
We fulfilled the Cremo gang in a resort near the Cremo offices. They'd used the resort before as a set for shoots, as somebody discovered the baths were large, appealing, and well-lit. Although I had been given an outline of the shoot before it was apparent that some real thought and preparation had gone into this: along with Justin and Megan (among those PR representative's I met at Houston) was a video director and a videographer focusing on getting everything setup (some other folks came and went through the afternoon, also, however I was busy and didn't really get to meet them). The equipment they introduced had my inner video nerd salivating. This was not the type of shoestring funding" movie I used to! We had a fast pre-production meeting on the day's aims, then must work.
Over last summer the Cremo Company, manufacturers of Cremo Shave Cream, took a 1947 travel trailer refurbished into a mobile barber shop" across the country to promote Cremo products and to raise awareness of men's emotional health issues. I met them in Houston (coated on Sharpologist here and here) and it turned into a bit of a mutual-admiration society. I wound up working with them on a shaving video! I also got to meet some of the gang at West Coast Shaving….

I would point out, pickup, and put down different items. I also did things like turn the water off or on, load blade in a razor, and load lotion on a brush. All the while the videographer had been becoming footage from different angles.
I was really impressed with the entire team and the results! I aspire to work with Cremo again sometime in the future.
We all had a excellent time. I hope to go back for a longer trip!
After shaving the videographer shot me finishing up and applying aftershave (yes, I really did use Cremo's Post Shave Balm.


Voice-overs are not as simple as they might seem. It's more than simply reading from a script-it has to sound natural and, well, unscripted. Try stating it another way." That sounded great!") .
Abe and Kevin From WCS were our gracious hosts. The WCS office in Chino, CA is really very modest: it is mainly a screen" office and where they do their site photography and video. Since it turns out the majority of the stock is at a warehouse in Maryland for easier transport. But there was still lots to see! They had a great selection of products to fawn over and Abe talented me a new WCS shave brush (just recently launched. More info coming).
Side Trip: A Visit to West Coast Shaving!
We stopped for a late dinner (and the Cremo gang introduced my wife and me with a significant gift basket filled with goods ) then moved on to another area of the manufacturing, the voice-over narration.
We spent the Entire day on the production, and it all boiled down to a five minute video (that I Wasn't involved in editing):
By coincidence we had been staying close enough to West Coast Shaving for a trip the following day. That could be a Saturday but I'd gotten in contact with them beforehand to see about the possibility of quitting by (they're usually closed on weekends). It was kind of a last-minute thing (I didn't understand our Cremo itinerary before late in the preparation process) but WCS turned it into a mini wet shaving meet-up, notifying the local gang that I was coming!
Time for putting blade to confront! The videographer knew better than to try to get me to re-shave at precisely the same way multiple times so he shot different passes from other angles. Fortunately the real shave was taken with no sound (MOS") so that I would not have to attempt to talk (and make sense) while shaving.
Then we proceeded on to the shave. Yes, I truly did do a multi-pass shave-this was not a pretend shave" like some razor companies do! Though I used one of my own razors (a Feather AS-D2, chosen because I know that it's a gentle shaver, not able to cause me difficulty ) I did use Cremo's Lathering Shave Cream and their (horse hair) brush. I lathered up a few times so that the videographer could get various shots.
I didn't have a good video camera with me Abe let me borrow theirs: